---
---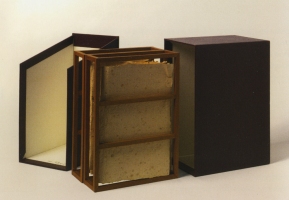 Sketch-of-Book
Etchings, printed in red ink, on handmade paper; accordion folded, fixed in wooden, hinged frame in cloth-covered slip-case.


---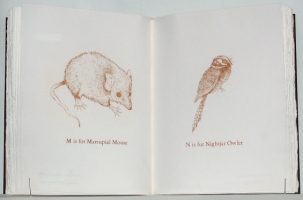 A-Z of Australian Animals
Hand-made papers; hand-set letterpress; hand-bound with linen and leather covers presented in a slip case; images printed from etched copper plates. Edition of 75 signed and numbered copies; the first 25 copies have been hand-coloured by the artist with artists quality watercolours and bound in fine French leather. The remaining 50 copies, printed in sepia ink, are linen-bound.
---
---
---